1908 Signed Limited Edition 10 Volume Set THE WORKS OF OLIVER GOLDSMITH Irish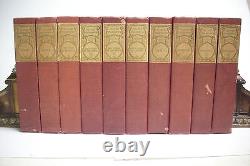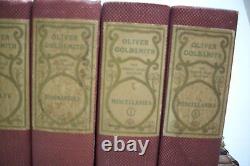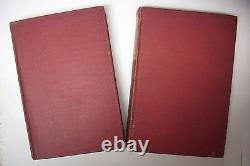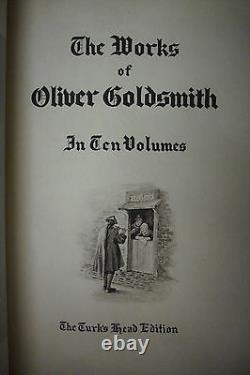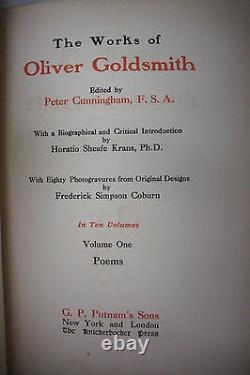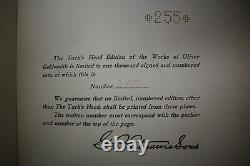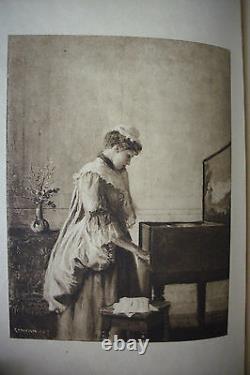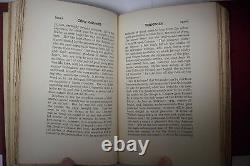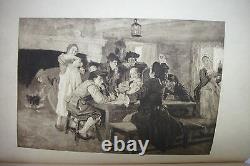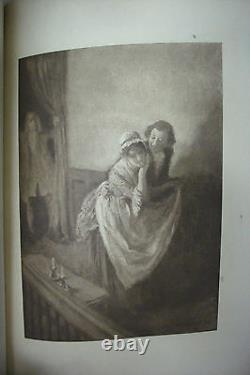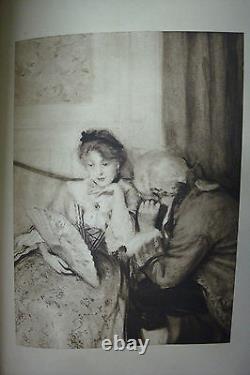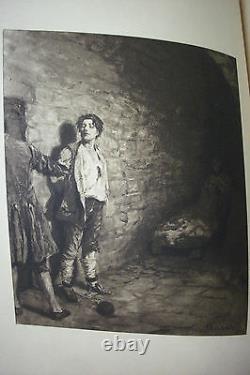 This is a scarce signed Limited Edition of the writings of the Anglo-Irish writer, being copy number 255 of only 1,000 copies of the Turk's Head Edition. This work was edited by Peter Cunningham, F. With a biographical and critical introduction by Horatio Sheafe Krans, PH.
With eighty photogravures from original designs by Frederick Simpson Coburn. Oliver Goldsmith was an Anglo-Irish novelist, playwright and poet, who is best known for his novel "The Vicar of Wakefield" (1766), his pastoral poem "The Deserted Village" (1770), and his plays "The Good-Natur'd Man" (1768) and "She Stoops To Conquer" (1771, first performed in 1773). He also wrote An History of the Earth and Animated Nature. " He is thought to have written the classic children's tale "The History of Little Goody Two-Shoes, " the source of the phrase "goody two-shoes. Putnam's Sons City: New York Year: 1908 Printing Information: Limited Edition Binding Style: Hardcover Number of Volumes: 10 Full Set: Yes Width: 6.5" Height: 9.5" Book Details: V.
The citizen of the world. This is a fantastic and rare collection of classic literature!
This antique set is bound in red cloth, with printed paper labels to the spines. The books show external wear, with light soiling and occasional white spotting to the covers. The ninth volume has faint tide markings to the covers.
The bindings remain firm and tight. The text blocks have a gilt top edge.
The pages are very clean, white and bright. This work is illustrated with plates with captioned tissue guards. All covers are firmly attached with no cracking or splitting of hinges. There is no writing in the books and no signs of previous ownership.
This is a very rare set and remains in near-very good condition. Would make a super addition to a collection.

---