Judas Unchained by Peter K. Hamilton 2005 HCDJ Limited Edition in Case SIGNED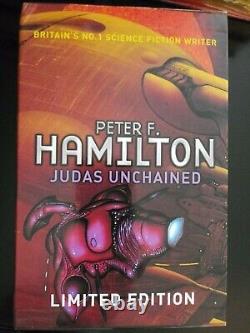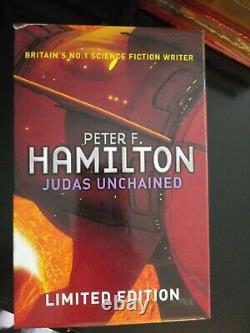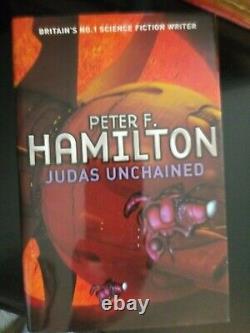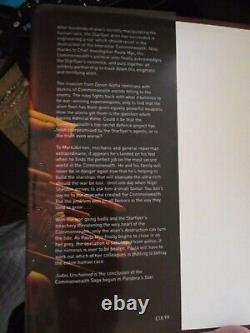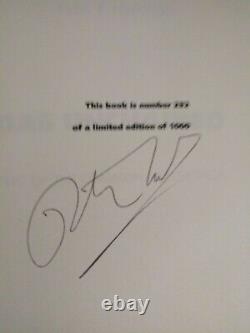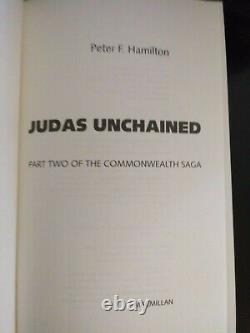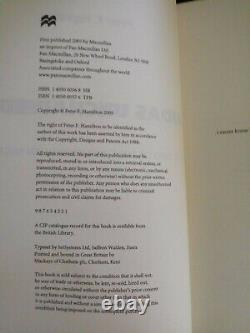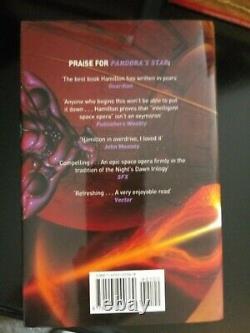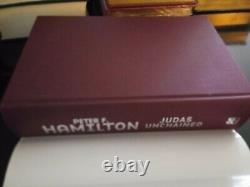 Published in 2005 in a limited edition of 1000, of which this is #232. Signed by the author on the limitation page. Hardcover with dust jacket (protected by original hard slipcase). Faults listed above, otherwise clean pages and good binding. Feel free to ask any questions.
This volume from a large Science Fiction collection I have been consigned to sell for an active collector. In this collection you'll find signed copies, First Editions, rare classic volumes, Easton Press volumes, limited edition volumes, and more. I will be listing this collection in an ongoing basis for the next few months. To see everything currently for sale from this large, desirable collection you can do so here.
If you need more photos of an item please just ask.

---