Reunion Over Hanoi' Limited Edition signed Military Print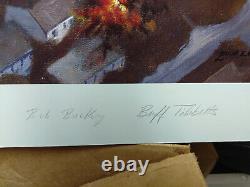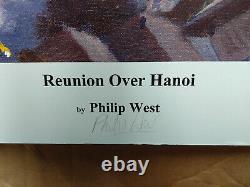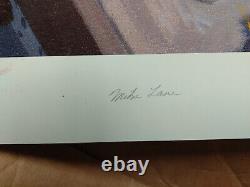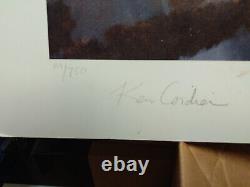 Bob Buckey were classmates in high school and college. After college they both became fighter pilots.
On 2nd December 1966, then Captain Cordier and his back-seat pilot 1st Lt. Mike Lane, were flying with the 559th TFS out of Cam Ranh Bay when they were shot down and captured. They were to languish in North Vietnamese prisons for the next six years. Knowing his friend was locked up, every time Bob flew "Downtown Hanoi" he thought about Ken and wondered when they might meet again.
Bob Buckey and his back-seater Capt. Dan Tibbets as his F-4E Phantom II thunders over the infamous Hanoi Hilton reminding them that they were not forgotten. This limited edition print by artist Phillip West is signed by the artist, captured Airmen Ken Cordier and Mike Lane and the pilots illustrated in the artists rendition buzzing the Hanoi Hilton; Major Bob Buckley and his back-seater Captain Dan Tibbets. Print is marked number 84 of 750.

---