Thomas Kinkade Painting Limited Edition Moonlit Sleigh Ride Signed/Num. COA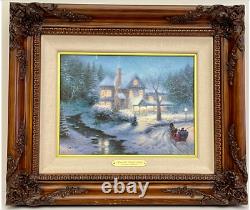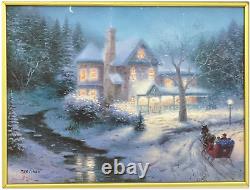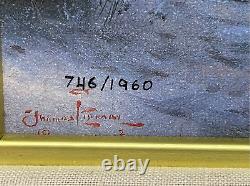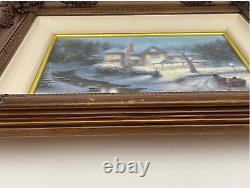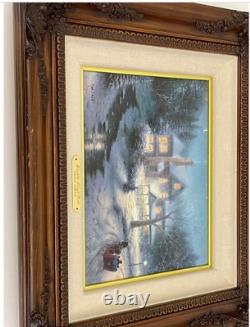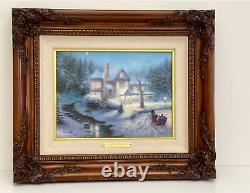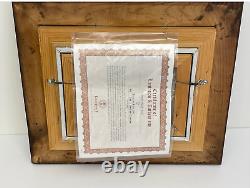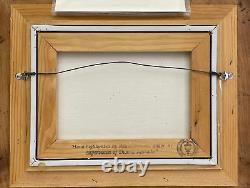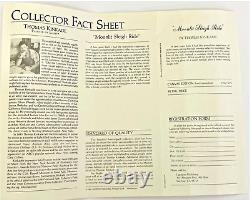 Beautiful limited edition offset lithograph of Thomas Kinkade's original "Moonlit Sleigh Ride" oil painting. This sn canvas painting has been detailed by hand under the supervision of Thomas Kinkade and includes the Certification of Limitation & Authenticity (COA). Also included is a "Collector Fact Sheet" pamphlet that originally came with painting, which states. "This beautiful hand-signed collector's print has been produced on cotton fiber artist's canvas (edition size of 1960 s/n), using the finest available inks to insure heirloom-quality work of art to be enjoyed for many generations".
Frame stands at approximately 16 1/2'' tall and 19 1/2 wide. Painting is in excellent condition. Frame has some minor wear-bottom of frame has scratches and there is some light fraying of inside frame (see pictures for reference).
This painting looks gorgeous the wall!

---